Main features of Rabox mini Mod
1.Compact size: 86mm X55mm X31mm
2. Unique looking mod
3. Minimum Resistance: 0.10 Ohm
4. Max output power: 120W
5. Adjustable HIGH/MEDIUM/SOFT Mode
6. Built-in 3300mAh battery
7. Waterproof/Oilproof/Dustproof PCB
8. 7 different LED flashing modes
9. Can be charged through micro USB port and provide charging indicator.
10. Low battery protection/ Resistance protection/ over-heating protection/ Over-use protection
11. Black, Red, White color Available.
12. About rabox mini mod's built-in li-po battery specs & info, u can check this file: http://smoant.com/msds-report.pdf
REVIEW IV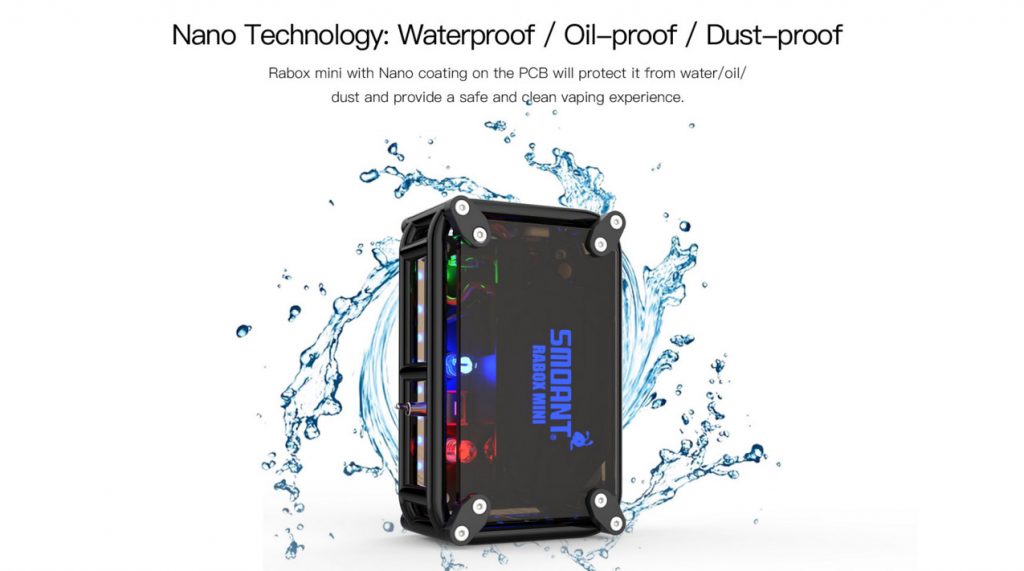 DESIGN
Gila!! mungkin ini hal pertama yang terlitas ketika melihat RABOX, Mod ini bisa dibilang adalah mod dengan tampilan paling aneh dan kece menurut admin ZOMBIE IV, karena sekilas kalau kita besarkan dimensinya pasti akan kita pikir ini dalah CPU dengan Transparent case. Tapi mengesampingkan semua RABOX memiliki design yang sangat unik dimana RABOX sudah ditanam baterai on board sebear 33000mah.
PEFORMANCE
Sedikit info MOD ini tahan cipratan air dan support sampai 130watt dengan voltase 3.2 sampai 5 volt
.
Untuk firing mod ini juga cukup oke karena sejak generasi terakhir battlestar SMOANT sudah cukup banyak berbenah. Dan Mod ini wajib anda pakai jika clubbing karena dilengkapi dengan tampilan LED di bagian belakang yang akan membuat anda menjadi pusat perhatian.
At last..
Rabox adalah salah satu pilihan MOD untuk anda yang ingin berbeda. Baik dari segi style sampai peforma RABOX nyaris berlari sendiri dalam pasar On board Battery MOD
,
cuma masih sedikitnya promosi baik dari vaper maupun vape shop menyebabkan RABOX agak kurang familiar. Overall dari kami skor nya 9.3